The
ARCH 1110
Design Studio is part of the
Cornell Introduction to Architecture Program
and has been developed over three decades by dedicated faculty, visiting critics and countless Teaching Associates.
Professor
Henry Richardson
, who leads the ARCH 1300 Lectures and Professor
Vincent Mulcahy
who taught Design and retired from the Intro Program in 2012 have been instrumental in the evolution of the Course and Cornell's design pedagogy. Professor
Luben Dimcheff
has taught the Design Studio since 2012, together with various faculty, including
Jim Williamson
,
Michael Jefferson
and
Dasha Khapalova
.
Luben Dimcheff
, who currently leads the ARCH 1110 Design Studio – in its first virtual format – and coordinates the Program, has taught introductory design in the
Cornell B.Arch First Year
and has lectured on initiation Design pedagogy, Design Empathy and Cultivated Intuition, most recently at the 2019 International ACSA/EAAE Teachers Conference, hosted by the University of Antwerp in Belgium and held a Workshop at the Università di Pisa in May 2021.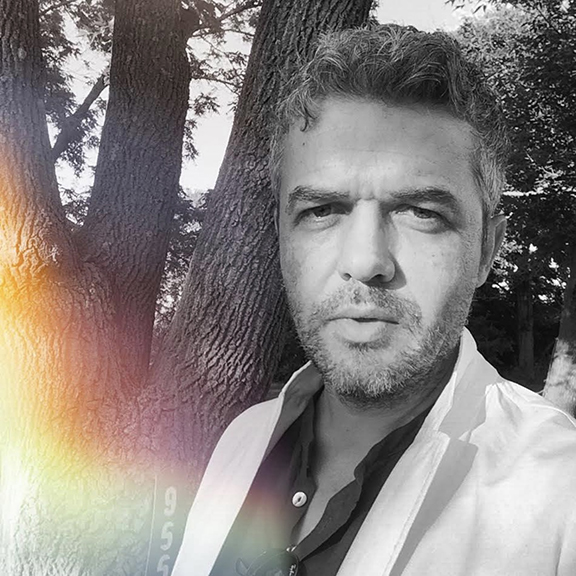 Luben Dimcheff
Assistant Professor in Architecture
contact: ldd4@cornell.edu
Luben Dimcheff is the coauthor of Model Perspectives | Structure, Architecture and Culture (Routledge, 2017). He is the principal of Dimcheff Smith Studio, a creative practice based in New York City. Previously, he was a senior associate at Smith-Miller + Hawkinson Architects, where projects included the SMH house at the much-acclaimed development Houses at Sagaponac, and the Hospital for Special Surgery building on Manhattan's waterfront, which received awards from Mayor Bloomberg and the NYC Design Commission.
As principal at Dimcheff Smith Studio, he oversees design work built internationally. In addition to his practice, Dimcheff is dedicated to academic work and has taught extensively in the realm of design, analytical representation and drawing. Prior to Cornell, he was an adjunct assistant professor at the School of Constructed Environments in Parsons graduate programs in Architecture, Lighting, and Interior Design. At AAP, he has taught M.Arch. and B.Arch. comprehensive design studios and has led advanced seminars on visual representation. Dimcheff received his professional degree in architecture from Cornell and graduated with honors from the Art Institute of Seattle, where he studied Fashion and Interior Design.
Henry Richardson
Professor
Henry Richardson is a licensed architect, urban designer, and a nationally certified city and regional planner. Richardson conducts research on low-cost housing and urban settlement in developing countries, energy-conscious design, and the application of CAVE-based Virtual Reality simulation. Richardson's civic engagements cover service on local planning boards, providing technical advice to government agencies and community groups in the U.S. and abroad, serving as a reviewer for several overseas universities, and board memberships. He was also a regional AIA director.
His leadership experience includes assistant and associate deanships and chair in architecture. He was faculty coordinator for Cornell's Low-Cost Housing and Urban Settlement Group, director of Career Explorations in Architecture, team leader for an AIA Research Foundation project, and the USDOE Solar Cities Program. He teaches in the areas of architecture and urban design, computer graphics, and real estate development. In addition to Cornell, he has taught and lectured in several schools in the U.S. and overseas.
Michael Jefferson
Lecturer
Michael Jefferson a Lecturer at Cornell University and co-principal of Jefferson Lettieri Office. Previously, Jefferson has held appointments at the Cooper Union, Penn State University, the University of Michigan, the City College of New York, and the University of Wisconsin-Milwaukee where he was the 2019-2020 Innovation in Design Fellow. In 2019 Jefferson received a residency fellowship at MacDowell. His work has been exhibited in New York, Boston, and Ithaca and published in the Cornell Journal for Architecture, OfficeUS: Manual, Interiors, The Plan Journal, and Project. Prior to founding Jefferson Lettieri Office, Jefferson practiced at Adjaye Associates, CODA, Studio SUMO, and OMA. Jefferson holds a Master of Architecture from Cornell University.
Current Teaching Associates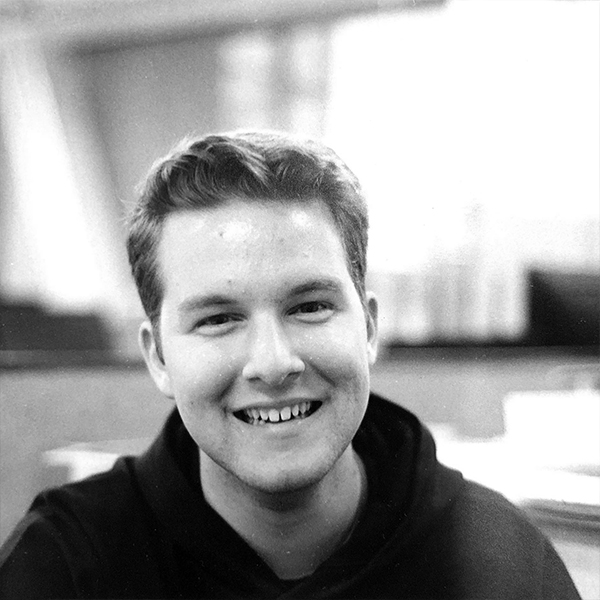 Alp Demiroglu
Alp Demiroglu is a designer and historian from Washington, DC and Istanbul, Turkey. He is a recent graduate of the B.Arch program at Cornell University, concentrating in the History of Architecture and minoring in Migration Studies and European Studies. His thesis project, titled, "Reparative Borderscapes: Sites of Reconciliation between Greece and Turkey," exposed the violent histories of this border region by exploring reconciliatory and reparative interventions at the borders themselves—through symbolic, subversive, and substantive erasures of the border. During his time at Cornell, Alp has served as President of AAP Ambassadors, been a designer for Cornell University Sustainable Design's (CUSD) Sustainable Education Nepal team, and worked at architecture firms in Turkey and the US. He has been lead curator of the @cornell.architecture Instagram from 2020 to 2021, shop assistant at Cornell AAP Material Practice Facilities, and teaching assistant for Introduction to Print Media in Cornell's Art Department. Alp has been recognized as a Cornell Tradition Fellow, and has been exhibited in the Turkish Pavilion at the 2018 Venice Biennale.
Bennett Tadashi Adamson
Bennet Tadashi Adamson is an architectural designer who grew up in Vancouver and Okinawa. In an attempt to understand the strange world around him, his work focuses on translating the surreal nature of quotidian life into playful visual language. His multidisciplinary interests are an integral part of his design practice, often incorporating animation, photography, and performance art into his architectural work. He has worked with artist Kenzo Digital on his new permanent installation in Snøhetta's Summit One Vanderbilt observatory in Manhattan, and his work has been featured in the Noguchi Museum and Time Magazine. Previously he has worked for Henriquez Partners Architects, Gensler, and Practice for Architecture and Urbanism. He graduated from Cornell University with a Bachelor of Architecture in 2020 and is currently a designer at Tang Kawasaki Studio in New York City.
Byungchan Ahn
Byungchan (BC) is an M.Arch candidate, entering his final thesis semester. Originally from Korea, he grew up in New Delhi, India, and received his B.A in Architecture with first honors from the University of Hong Kong, where he has had his projects exhibited at the Hong Kong / Shenzhen Architecture Biennale (UABB). Following school, he has worked in several offices in Hong Kong, with the scale of projects ranging from masterplanning to interior renovations. At Cornell, he has worked as a teaching assistant for the M.Arch visual representation course, and has participated in the research and fabrication of the Ashen Cabin with the Robotic Construction Lab. Owing to his own personal experiences, his latest design projects explore themes of memory, identity, and reconciliation of the effects of migration through architecture.
Cait McCarthy
Cait McCarthy is a co-founder of office office, a design practice focused on defamiliarizing everyday objects and spaces. She holds a Master of Architecture from Cornell University where she was awarded the Richmond Harold Shreve Award for her graduate thesis Station for a Post-Fossil Fuel Society, which re-imagines the gas station as a new adaptive typology to index climatic changes and processes. Her current research focuses on the intersection of architecture, ephemerality and ecology. While at Cornell, McCarthy worked at the Design Across Scales Lab as a Research Associate, where she investigated energy and extraction landscapes and contributed to an exhibition at the UABB Biennale in Shenzhen. She was also a Research Assistant at the Robotic Construction Laboratory. Cait has most recently worked at the architecture offices of OMA (New York) and Neil M. Denari Architects (Los Angeles).
Carla De Haro
Carla graduated from Cornell University with a Bachelor of Architecture and Minor in Urban and Regional Studies. She is originally from Venezuela and grew up in Miami, Florida. For her design thesis, "Reparative Landscapes", Carla investigated the potential for highway infrastructures to be re-appropriated over time and re-imagined an alternative way to interpret highway infrastructures as unique opportunities for generating public spaces that can serve to remediate fractured urban conditions. This thesis project is emblematic of Carla's passion for the intersection between urban planning, architectural design, and landscape architecture to design the future of cites. She was awarded the Charles Goodwin Sands Memorial Award for her thesis work, the William S. Downing Prize for her project "con.duc.tion" in Philippe Rahm's option studio, and was recognized as one of the top 100 graduating design students in the US and Canada for the Metropolis Future100 Award.
In addition to her academic achievements, Carla has held internships in Miami, New York, and Paris. In the fall, Carla will begin her professional career as a Junior Architectural Designer at Skidmore, Owings, and Merrill in their NYC office. Carla's design interests began in high school when she participated in Cornell's Summer Architecture Program in 2015 and is excited to come back five years later as a Teaching Associate.
Duncan Steele
Duncan Steele is an architectural designer from Toronto, Canada. With exquisite timing, he graduated from Cornell University's B.Arch. program in 2020 after completing a thesis project on the syntax of architectural drawings. Duncan has a particular interest in printmaking, comics, and operative images and has exhibited at a number of small press shows and exhibitions. His professional experience includes work for PAU, Chris Cornecelli, the Beguiling, and Ballman Khapalova. During his time at school, Duncan received recognition from the Jackman Humanities Institute, the Mellon Expanded Practice Fellowship for Critical Urbanism, and the Hunter R. Rawlings III College Presidential Research Scholarship. Folding drawings from his project, Drawn to the Gutter, will appear in print in the forthcoming Cornell Journal of Architecture 12.
Jordan Young
Jordan Young is a co-founder of office office, a design practice based in Ithaca, NY. He received his Master of Architecture from Cornell University in 2020, where he was awarded the AIA Henry Adams Medal and the Eschweiler Prize for top academic achievement. While at Cornell, Young worked as a researcher at both the Design Across Scales Lab and Robotic Construction Laboratory where he contributed to an exhibition on energy extraction for the UABB Biennale in Shenzhen and a robotically milled installation Cornell's CCA Biennial. Previously, he has worked on a wide range of cultural, residential, and mixed-use projects while at Diller Scofidio + Renfro, Handel Architects, and SOM. His current research interests explore the social, formal, and idiosyncratic characteristics of vernacular typologies. His graduate thesis, Host House, examined the single-family house to propose new modes of collective living and increased density in Los Angeles, CA.
Molly Ma
Molly is currently in her final year of the M.Arch program at Cornell. She grew up in mainland China and the United States. Her latest research investigates the temporality and permanence of extraction landscapes through the process of material transformation. She was recently awarded the 2021 KPF Traveling Fellowship, which supported her trip to several extraction sites, infrastructures, land art interventions across the American West to develop architectural readings and drawings to experience, register, and measure landscape. She has worked at architecture and art studios in Berlin, Basel, Tokyo, New York, and Beijing, and recently Ithaca, where she worked on graphic design and project visual representation of the book, Werewolf: The Architecture of Lunacy, Shapeshifting, and Material Metamorphosis, for Caroline O'Donnell Architecture (CODA). As a teaching assistant, she has taught the first-year B.Arch architectural drawing class and art exhibition practices to high school students. Molly received B.S from the University of Illinois, where she completed degrees in architectural studies and studio art.
Nina Koscica
Nina is a recent B.Arch graduate from Cornell AAP who pursued her education with special interests in architecture theory and environmental sustainability. In a continuation of these explorations, her thesis proposed several strategies of urbanism for a shifting political and cultural landscape in the iconic post war suburb, Levittown.
As co-president of AIAS she helped lead a student organization focused on peer information sessions regarding introductions to the practice of Architecture and industry standard softwares in addition to community outreach design services.
While the roots of her design knowledge stem from a fine arts background in drawing and painting, her curiosity for digital fabrication has led her to recently pursue research in augmented reality aided construction techniques applied to cross laminated timber.
Wendolin Gonzalez
Wendolin Gonzalez is a recent graduate of Cornell University, where she received a Bachelor of Architecture and a minor in Psychology and was awarded the Alpha Rho Chi medal. Her latest research interests focus on community-based design, storytelling, and visual representation. Her thesis project, titled "Eden – In Search of Paradise," explored the relationship between architecture and nature to question the role of design as it impacts the environment. During her time at Cornell, Wendi worked for the Office of the University Architect and as a research assistant. She had the pleasure of serving multiple terms as the student representative of the undergraduate architecture class of 2021 and served on the executive board for Thumbnail, NOMAS, and Building Community. She has worked at several architectural offices across the U.S., including Ballman Khapalova Architects, Arrowstreet, and Tesla. Wendi's architectural education began with the Cornell summer program, which she completed in 2016. She is thrilled to be returning to the program as a teaching associate.